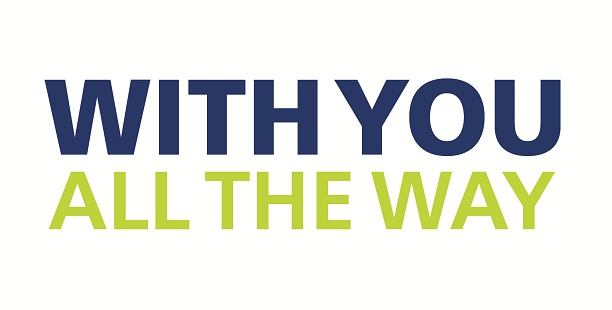 With you all the way, created by Novo Nordisk, provides practical information on the management of type 1 diabetes in children and young people.  Resources cover all the key "need to know" information - supporting children and young people from the day of diagnosis right through to transitioning from paediatric to adult diabetes services.
Whether you are a child or young person with type 1 diabetes, or their parent or guardian, living with the condition can seem a daunting prospect.  Remember, you are not alone - there are around 31,000 children with type 1 diabetes in the UK.
Nothing can be done to prevent a child from getting type 1 diabetes, but steps can be taken to help manage it so that it needn't have an impact on quality of life.
As well as coping with the emotional impact, there are many practical issues that you need to adapt to.  However, with a bit of organisation and planning you will find that what once seemed overwhelming will soon become routine.
What information is available?
The booklets contained on this webpage provide tips and information, written by healthcare professionals, to support you at every stage of the journey.
You will be able to see which booklets relate to which age group using the key below.

Throughout the materials, you will find out information including:
What diabetes is
How to test blood glucose
How to manage insulin injections and pumps
The best ways to plan healthy meals
How to get interested in physical activity
What others recommend when travelling with diabetes
How to receive good support at school
How to avoid the long-term complications of diabetes
Goals of diabetes education
As well as the materials listed on the right of this page, your healthcare team will have access to Goals of diabetes education.  This is a structured education programme that provides the necessary knowledge and skills for children and young people to successfully manage their diabetes, allowing them to gradually take charge of their diabetes over time. 
Ask your healthcare team for more information on Goals of diabetes education.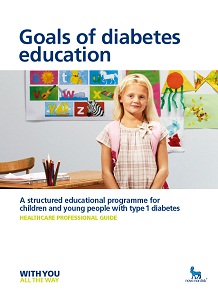 A healthy, happy future
We hope these resources help you become more confident about life with type 1 diabetes.
This information is not designed to replace the advice of a healthcare professional.  Please consult your healthcare professional if you have any questions or concerns about diabetes.
This page is intended for members of the UK public.
UK/WB/1215/0034(1)  August 2016