Here you can access information, resources and practical guidance on how to manage your hypoglycaemia (hypos).
There are over four million people living with diabetes in the UK and hypos are one of the most common diabetes complications.  Hypos are the result of glucose levels in the blood falling too low (less than 4mmol/l) and symptoms may include a pounding heart, trembling, hunger, difficulty concentrating and blurred vision.
As well as the more immediate symptoms, mild and severe hypoglycaemia have also been linked to longer-term health complications, including, in some instances, heart disease.
Having repeated hypoglycaemia can, over time, lead to 'hypo unawareness', where the warning symptoms of a hypo stop being felt, making them harder to identify and more difficult to manage.
There are several reasons why a hypo may occur: if you have excess insulin, have missed a snack or meal, are not eating enough carbohydrate, or drinking alcohol without food.  However, sometimes there is no obvious reason.  Left untreated, they can become serious and cause unconsciousness.  Despite this, hypos are often not recognised by people with diabetes or are not reported to healthcare professionals.
It's important to speak with a healthcare professional if you are experiencing hypos. Download the Hypo Journal to help you track any symptoms you experience or any potential triggers and discuss this at your next appointment with a doctor or nurse.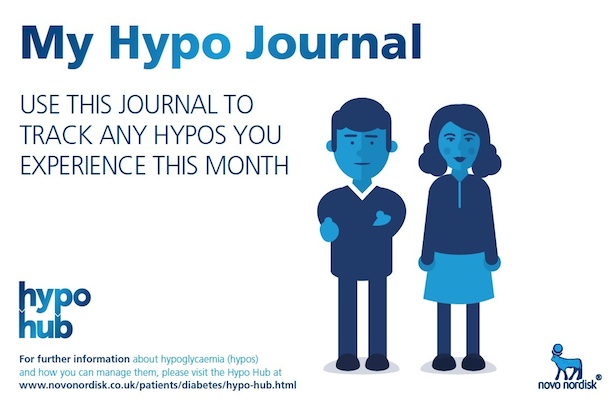 This page is intended for members of the UK public
UK/WB/0516/0014(1)  September 2016