TALK Hypos
TALK Hypos is an awareness campaign from Novo Nordisk UK, supported by Diabetes UK. The campaign focusses on encouraging people with diabetes to discuss day - and night-time hypoglycaemia (hypos) to their doctor or nurse. TALK Hypos uses a simple acronym to help people with diabetes to manage hypoglycaemia more effectively, in conjunction with their healthcare professionals.
THINK: Do you know what a hypo is? Do you suffer from hypos?
ASK: your doctor or nurse about hypos and discuss them as part of your consultation
LEARN: what can be done to better manage your hypos, including lifestyle and treatment options
KEEP: track of your hypos for discussion with your healthcare professional using the Hypo Journal: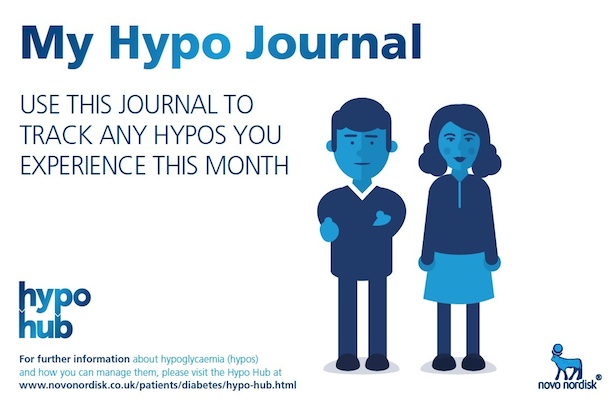 What next?
We are asking you for you to support the campaign by helping your patients to talk about hypoglycaemia. Click on the below to download the TALK Hypos campaign materials. You can use these materials in your clinic to help your patients better manage hypoglycaemia.
TALK Hypos poster and patient leaflet for display in waiting room areas or clinics.
A practical patient advise booklet: 'Help with Hypoglycaemia'.
For more information on diabetes and managing hypos, please visit the Diabetes UK website at www.diabetes.org.uk, call 0345 123 2399 or e-mail contact@diabetes.org.uk.

This page is intended for UK healthcare professionals only
UK/WB/0914/0028(3) September 2016